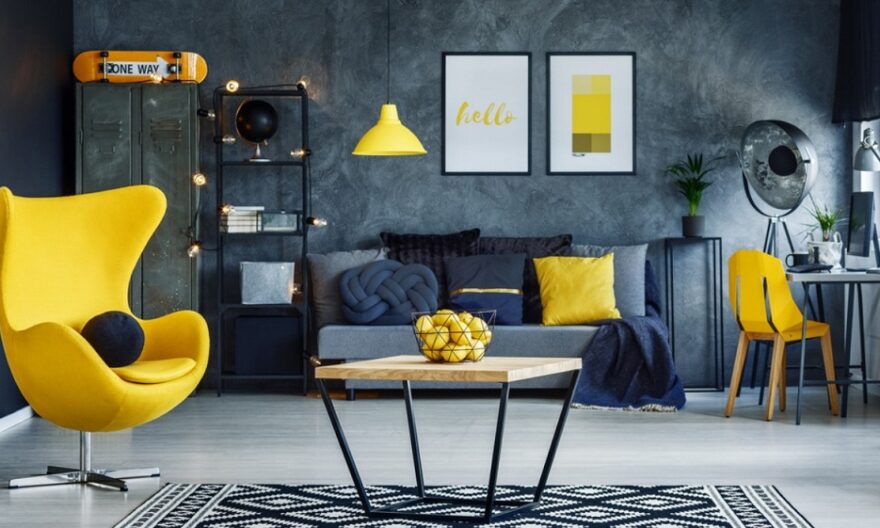 25 Views
As we enter the month of February,it's time to let go of those January blues and make the most of a fresh start and a fresh month! In the world of interior design, trends are constantly coming and going- and each month presents fresh ideas and new beginnings for the interior of your home. Here at We Buy Any House, we have compiled the top home trends for February in 2022. 
Bigger Sofa Sets:
As we have spent the last two years in the pandemic and confined to the interior of our homes, most homeowners have realised the importance of ensuring the interior of our home is comfortable and stylish. They may have disappeared for a few years in terms of being prominent in the world of interior design, bigger sofa sets are set to make a huge comeback in 2022- especially this month.
Nostalgia-core:
Spending time going down memory lane is one of our favourite things to do. People enjoy reliving past lives, experiences and generally reflecting on things that have happened to them previously. Because of this, an interior design style of the title 'nostalgia-core' has become increasingly popular. With throwback Thursday trending on social media and providing an outlet for people to reminisce- the notion has finally infiltrated our homes. Nostalgia-core incorporates retro trends in the home, through objects that we had when we were young appearing in our home.
Making the Interior of Your Home Focus on Wellness:
Living through a pandemic has really highlighted to other people the importance of taking care of your mental and physical health. In a post-pandemic world, the world of interior design has become a space in which homeowners are beginning to care for their well-being and taking steps to ensure that their home is a reflection of a sanctuary where they can relax and make the most of their home. As 2022 rolls around, more and more people are beginning to incorporate mini-spa treatments into their property. Whether that be a hot tub, sauna or even just small additions such as a Eucalyptus plant in their shower, every little helps when it comes to home wellness!
Funky Chairs:
Over the last few years, the dominating seating material of choice has either been a Kardashian-inspired minimalist approach with the beiges and muted furniture, or grey crushed-velvet inspired by the UK Love Island cast preferences. However, in 2022, the return of the funky chairs will return. Designers have predicted that funky trends will come back in fashion and are a great way to add a pop of colour into your home.
Media Wall:
Media walls have become very popular over the past few years, as they are a great way to display not only the technological details in your home, but also add personal items to the media wall, such as personal family pictures and ornaments you have collected. 
This article was written by a quick house sale company We Buy Any House. If you're wondering "how can I sell my house fast?", head to the We Buy Any House website for more information relating to all property related enquiries.