Each season, his pair of white sneakers. Which one should we set our sights on for winter 2022?
The converse, the Air Force 1… Everyone has the pair of timeless white sneakers they like and uses them in a thousand and one ways: to calm down the game of a sexy dress, to relax a suit- pants, and above all, to go with absolutely everything. If among all the pairs composing our shoes, we had to keep only one, it is obvious that our choice would go to this pillar of the female wardrobe.
Which white sneakers for 2022?
While some are timeless, others go out of fashion according to trends. So, no fashionista could decently step out in 2018 without a pair of Balenciaga Triple S. A few years later, the question arises of which white sneakers will dress our feet. Both Pinterest and Instagram respond to it: this year, the New Balance 550 are everywhere. Although they always have a white base, they can be adorned with red, green, or gray details. With wide blazer pants, a big sweater, and a crocodile clip, they make up the uniform of all the girls to follow.
Also seen a lot were the Nike Blazers with platforms, the Adidas Forum 84 Hi, or, more sportswear, the Nike Vaporwaffle Sacai. For those who have neither the energy nor the time to fight to get their hands on an extremely rare model, in high demand and often out of stock, we have selected other pairs, with impeccable style and just as desirable, that you can find at Autry, Golden Goose or Céline.
1.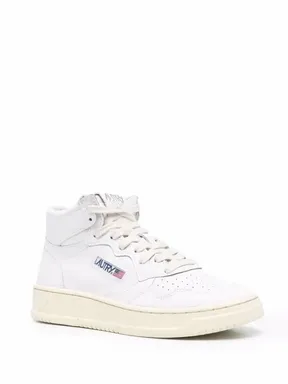 2.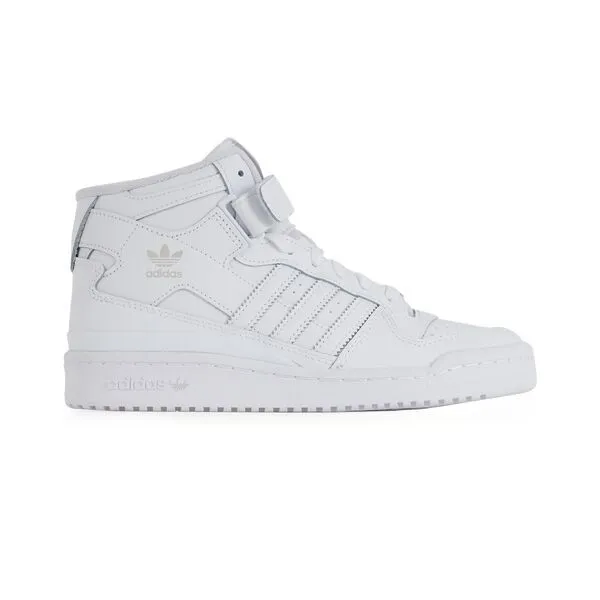 3.