The Parisian woman is the dream. Her style is also the dream. What's there not to be dreamy about living in the most romantic and unforgettable city in the world – Paris? The well-dressed Parisian women always look effortlessly stylish, and yes no matter what they wear. There is something about the way they move, walk, talk… The fashion movement they maintain is undeniable, classic, and timeless.
Adopting the Parisian look requires a certain confidence and a certain style, but it is not difficult to achieve. It's about accentuating your natural beauty while following a certain dress code.
We've been through a lot of fashion brands that Parisian women tend to shop for, so we can bring you the French style close to you. There are lots of luxurious brands you need to know of, besides Yves Saint Lauren, Chanel, Dior, that many of the popular French influencers frequently shop from. Have you heard of Loewe, BA&SH, or Isabel Marant?
There are spectacular pieces of clothes that will catch your eye immediately! But, we came across the brand BA&SH and we felt the Parisian streets, the glamour, and the timelessness of the French fashion. This brand has quickly become popular with influencers (and this is how we got intrigued) and for good reason. Here you'll find an impressive selection of elevated silk dresses, high-neck blouses, and timeless closet staples that are perfect for work, nights out, and every other occasion in between.
The daily look of the Parisienne
La Parisienne seeks above all to break the old codes by getting rid of the shackles of the classic rules of luxury. The goal? Wear a look with a chic-casual look, which suggests the idea of ​​non-research, but which in reality is the subject of a real work of craftsmanship. Indeed, it is essential to find consistency in the choice of combinations of parts and accessories. What is appreciable is that the French woman is now displayed on social networks without complexes and no longer hesitates to reveal her forms, brandishing loud!
Here we made complementary looks with some pieces of clothes and accessories from BA&SH. We think will be a match made in heaven. What do you think?
1.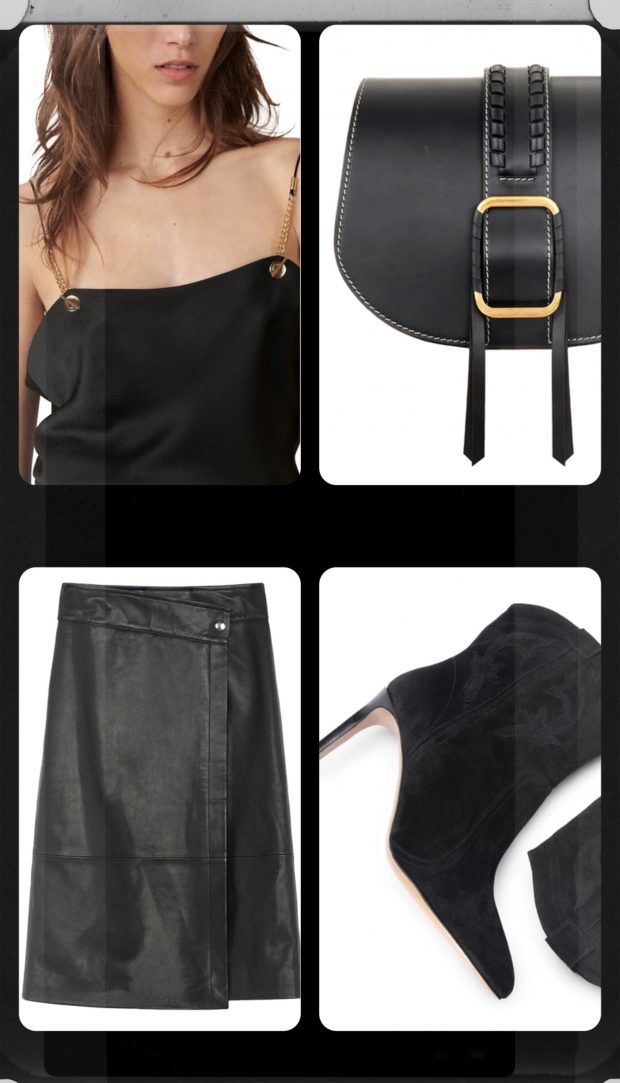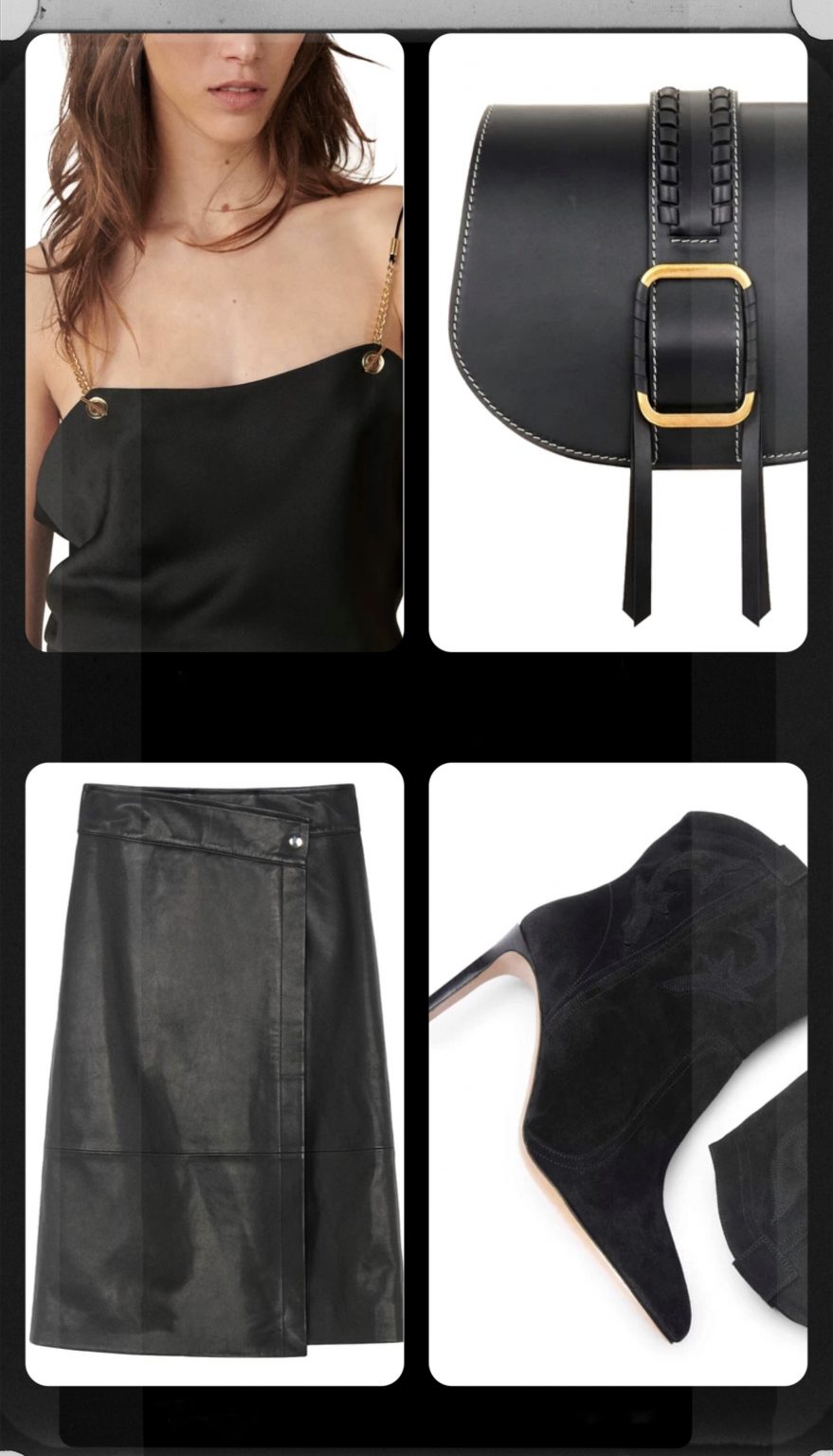 * Nerea top    * Lili skirt      *  Teddy M leather Bag      * Caitlin boots
2.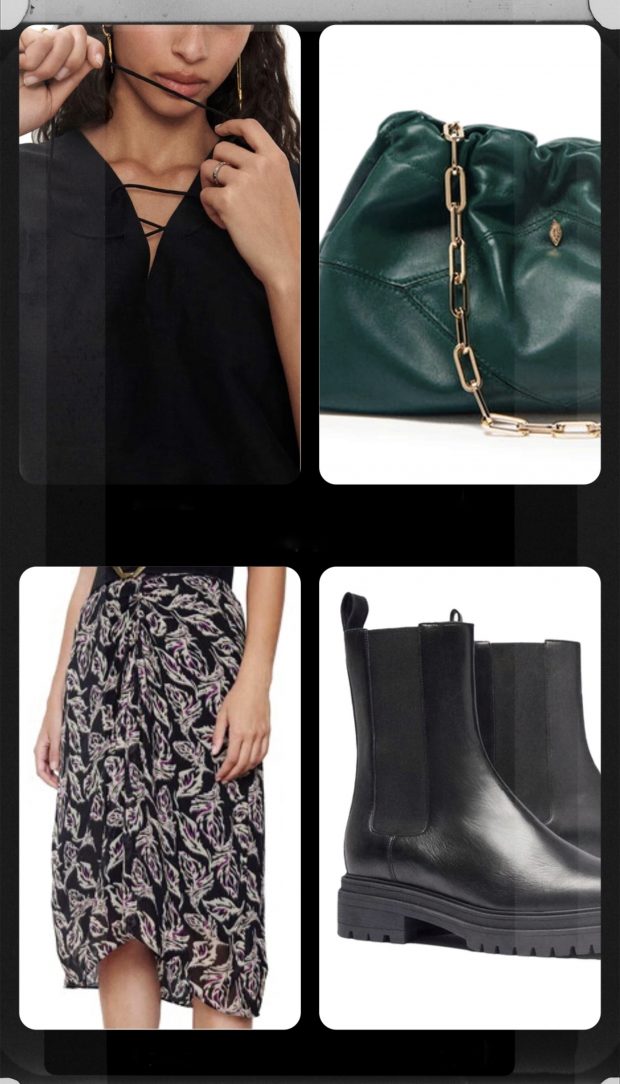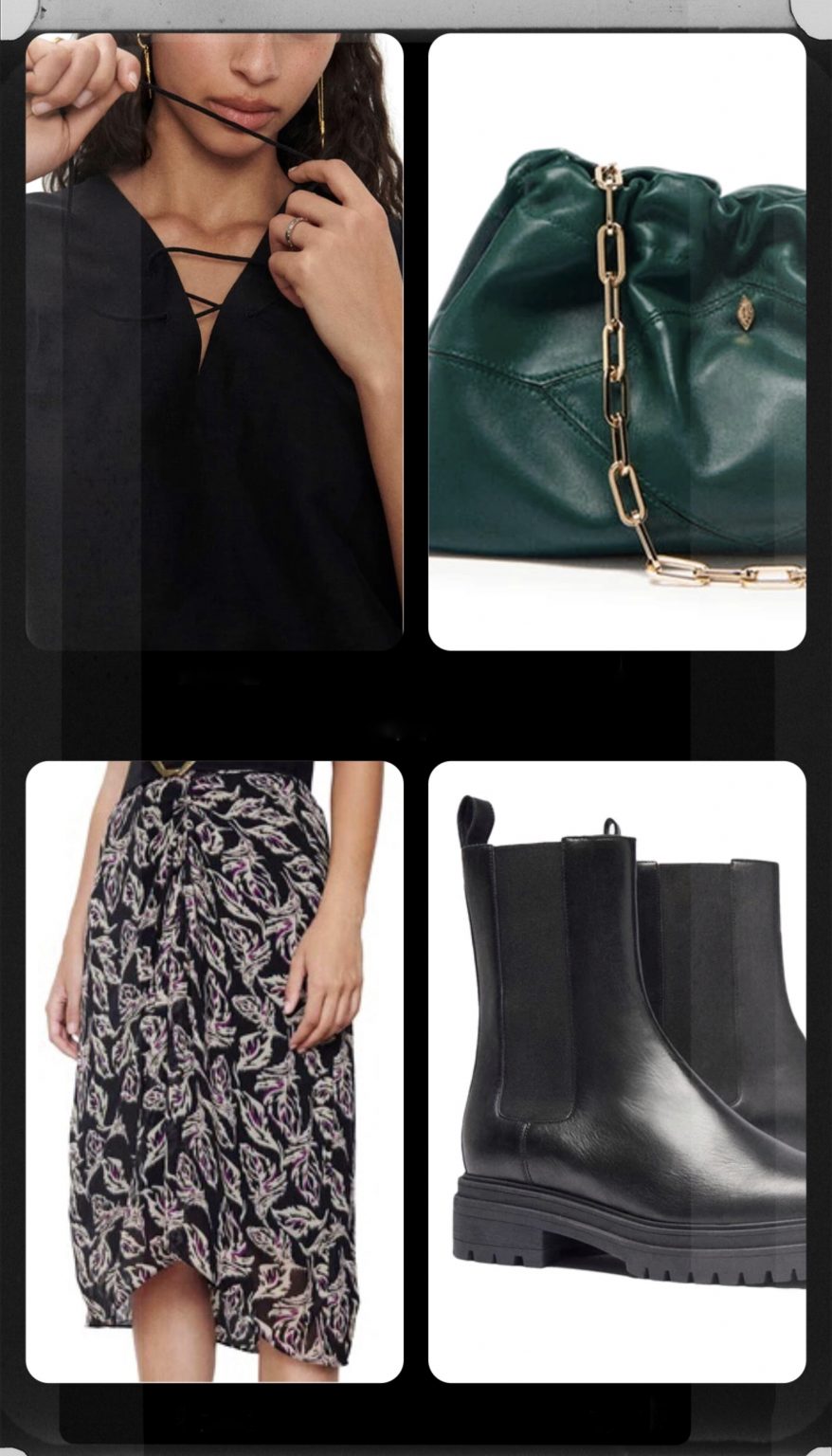 The second combination is composed of the elegant Brook top, the Gina skirt with brown and lilac details in the forms of leaves, easily and stylish combo with the emerald June pouch, and the simple and elegant Coda boots that will fit perfectly. This combo will easily welcome springtime!