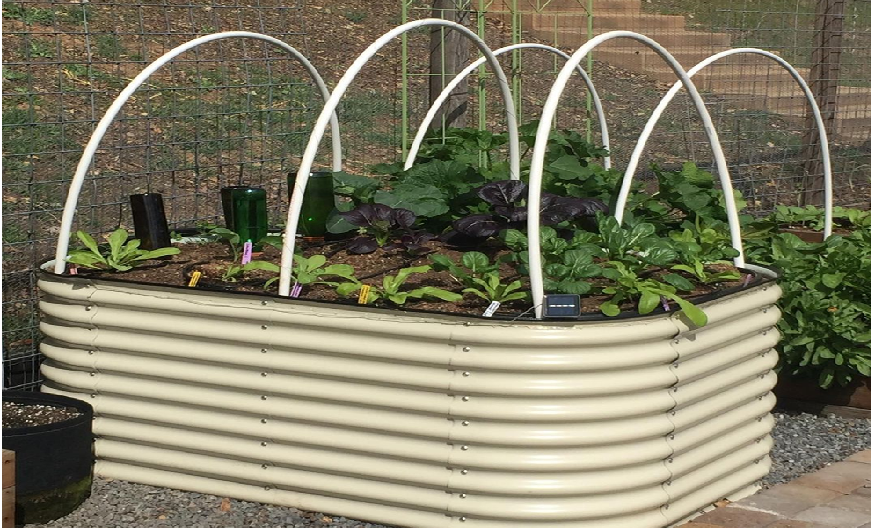 10 Views
Growing plants is good for our minds and soul. It is a really fun and entertaining process that can be used to revise your soul and clear your mind. Vegetables are among the best plants you can grow in your garden area. Besides providing you with a regular supply of food, they have many other benefits. They help purify the air and provide us with the required oxygen supply. Vegetable plants are also not very dirty. They can be styled and decorated as per your choice. So, here we are with a few ways by which you can style your raised vegetable garden and give it a really beautiful look.
Color The Framework: One of the best ways to make your raised garden bed look beautiful is to color the framework. By coloring the framework, you will be able to make your raised garden look aesthetic and appealing. You should choose the colors and design depending on the house's architecture. This is going to grab the attention of anyone visiting your home. It will also give you a sense of accomplishment, and you will be really happy with the outcome. You can also use standing garden planter boxes for growing your plants.
Use Of Vertical Wall: Instead of growing vegetables on the ground, you can also consider growing them vertically on a beautiful wall. Besides being decorative, this will allow you to access the plants easily. It is going to save you a lot of ground space. It is one of the best ways to style your vegetable garden. It is also affordable. You can also add a trellis to your vegetable garden to beautify it.
Go For Spiral Gardening: Spiral gardening is another very popular method of raised bed gardening. You can grow your plants in the form of spirals. This will help you grow a lot of plants within a very small available space. It is also quite easy to create your spiral garden bed. You can layer the garden area with soil and mulch. You can also create a concrete spiral for your plans using bricks and cement.
Use Metal Containers: These days, people are also using metal containers for growing their plants. This is another affordable and convenient way of growing your plants. When you grow your plans in a metal container, you do not have to create any other framework for the garden bed. Also, metal containers last for a prolonged duration of time. They also required very little maintenance. So, you can always use metal containers for growing your plants. These containers can also be decorated beautifully.
So, if you wish to create a beautiful garden space for yourself, these are a few points that you must keep in mind. It would help if you also tried to use the best soil for elevated garden beds.